Heated
Heated App
Download the Macna Heated App to take full control of your gear!


Heated App Features
Easy Installation: Get your gear, connect them, and you are good to go!
Gear Control: Take full control of your gear! Individually or in groups!
Heat Control: Control the temperature of each gear to your own liking!
Individually Control your Gear!
The Macna Heated App allows you to connect your heated gear to your smartphone.
While connected you are able to take full control of your gear and adjust the settings
to your own liking by a push of a button!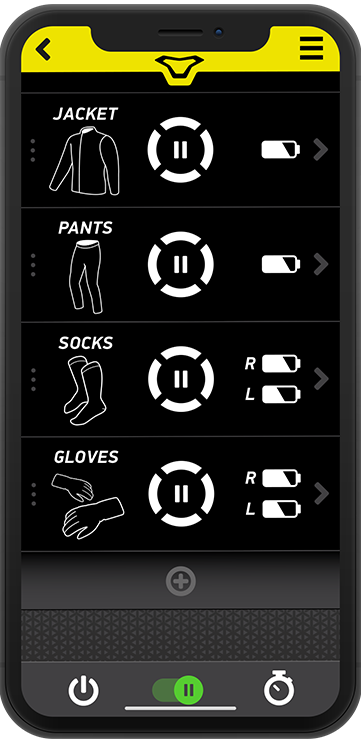 Control the Heat!
Whilst in control of your gear you are able to adjust the heat to your own liking.
Are you aware that your hands are getting cold quicker than your feet? Don't worry,
raise the temperature of your gloves to the desired temperature level that you are
comfortable with seperately of all your other gear!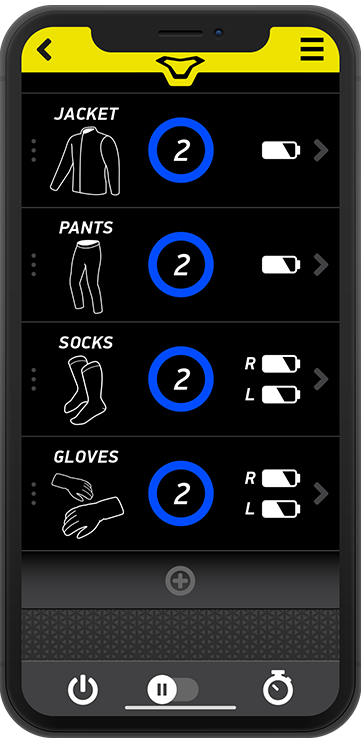 Group Products and Take Control!
Are you lazy and don't want to take control each gear individually? Don't worry,
You are able to group your gear! This allows you to change the settings/heat level
only once which simultaneously changes every heat level of every gear that's in that
group!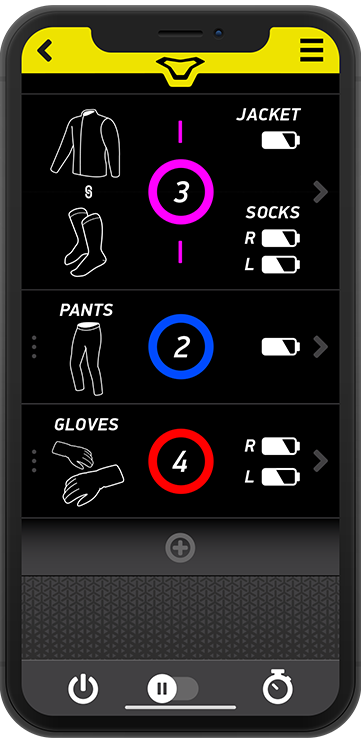 Time your Usage!
The Macna Heated App allows you to take full control of your gear. This includes time
usage! You don't want your gear to be on all the time? Don't worry. Give the desired
gear (or group) a timer which automatically switches off after the given time has been
reached.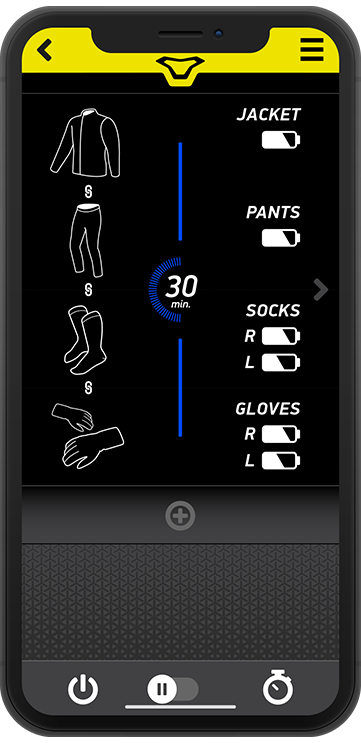 How to Download the App?
To download the app we'll redirect you to the storefront that's compatible with your
smartphone device. If you have an Iphone you'll need to click on the App store. If
have an Android you'll have to click on the Google Play Store. After you've been
redirected, follow the instructions on the given storefront to download the app.